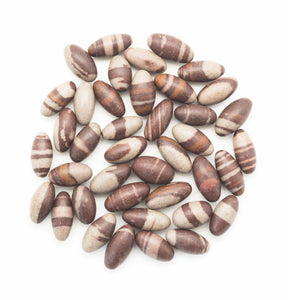 Tumbled stone in various sizes. 
Shiva Lingams- Egg-shaped stones found in the Narmada Valley in India. This stone resonates with earth, air, water & fire. Use to charge the entire chakra system, activate kundalini energies, boost vitality & fertility, enhance inner transformation, break up old patterns & open the path for new life.
**The product you receive may be different from the image shown. Colors, markings, shape, etc. can vary in natural stones.