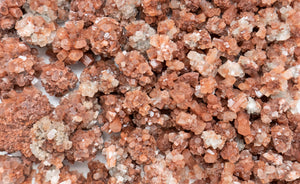 Raw stone in various sizes. 
Aragonite-  centers & grounds physical energy. Useful for stress. Gently takes you back to explore the past. Brings patience & acceptance, while encouraging discipline & reliability. Combats oversensitivity. Good for people who push themselves too hard. Helps concentrate on the matter at hand.
**The product you receive may be different from the image shown. Colors, markings, shape, etc. can vary in natural stones.