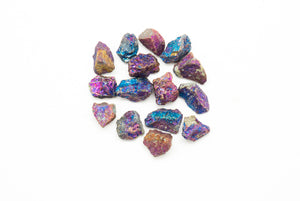 Loose stone in various sizes. 
Peacock Rock- (Bornite) Brings in freshness and newness to one's life. Helps release all that is no longer serving us. Helps to recognize and accept grief. Provides a message that life is truly a joyful experience. Protects and assists in recognizing sources of negativity. Brings harmony to the cellular structure of the body.  
**The product you receive may be different from the image shown. Colors, markings, shape, etc. can vary in natural stones.