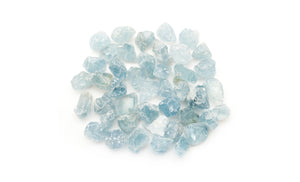 Tumbled stone in various sizes. 
Celestite- Filled with divine energy and promotes purity of the heart. Attracts good fortune and brings infinite peace all the while urging one toward openness. Helps cool fiery emotions. Aids in the analysis of complex ideas.  
**The product you receive may be different from the image shown. Colors, markings, shape, etc. can vary in natural stones.