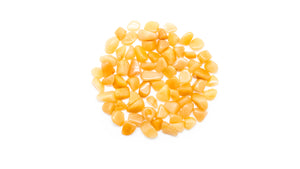 Tumbled stone in various sizes. 
Golden Quartz- Can help increase one's self-confidence, creativity & bring success in business & ventures. Acts as a deep soul cleanser, connecting physical dimension with the mind. Empowers healing at all levels & used in meditation, it filters out distractions helping one to stay focused.
**The product you receive may be different from the image shown. Colors, markings, shape, etc. can vary in natural stones.