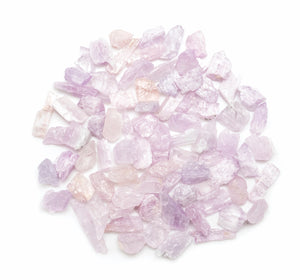 Loose stone in various sizes. 
Kunzite- Helps combat feelings of inferiority, inhibition and depression. Calms the heart. Allows acceptance of situations outside of your control. Removes emotional blockages (especially childhood stress/trauma). Helps resolve/dissolve and move beyond old experiences of deep emotional stress.
**The product you receive may be different from the image shown. Colors, markings, shape, etc. can vary in natural stones.