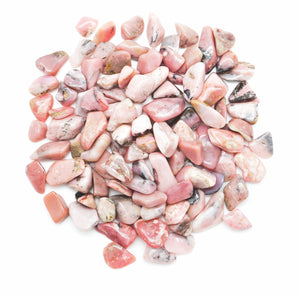 Tumbled stone in various sizes. 
Pink Opal- Renews sacredness between self & All That Is. Eases going into & maintaining meditation. Attracts creative aspects from universe & brings spiritual awakening. Activates inner healing & guides you in the journey of life. Deepens insight into emotional issues, cleansing/purifying the mind and heart-space.
**The product you receive may be different from the image shown. Colors, markings, shape, etc. can vary in natural stones.