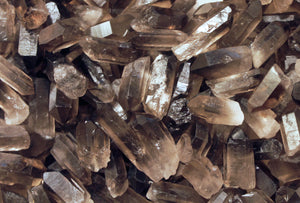 Raw stone in various sizes. 
Smoky Quartz - One of the most efficient grounding stones. It is a superb antidote to stress and teaches you how to leave behind anything that no longer serves you. It relieves fear, lifts depression, alleviates suicidal thoughts, and brings an emotional calmness. It gently calms negative emotions and acts as a protective barrier for the user. Alleviates nightmares and helps one manifest dreams. Neutralizes the fear of failure. 
**The product you receive may be different from the image shown. Colors, markings, shape, etc. can vary in natural stones.